Hey folks! Welcome to the weekend- even if some of us don't really get a "weekend" per se thanks to work or other obligations we may not be as excited as we could be about.
Since I'm in the middle of a bunch of games and really haven't had the chance to sit down and write about them formally, I thought it could be a time to implement a new feature just to chat about what I've been doing over the past week or so. I usually dabble in so many games and other media over seven days that it feels like a waste not to chat about it as it's happening in some way.
Mixing, Matchmaking, and Murder
At any given moment, I tend to have at least one game going on my Switch for handheld and relaxing times throughout the house, two on my PC (one persistent or with friends and one for myself to play solo), and one or two on a console like my Playstation 4 or XBox One. There's usually something retro thrown in there when I feel up to it, but my backlog has been begging me to give it attention lately, so between that and my consoles having just been hooked up in my new place, I'm pretty much at half-capacity right now.
I recently picked up the Fire Emblem: Three Houses DLC, Cindered Shadows, which had been advertised as an April release last I had known but got pushed up and released on February 13th. I'm only a couple of battles in, but I'm already enjoying the return to Garreg Mach and some of the new features and classes that have been brought in with the new House, the Ashen Wolves. Between that and coming to the end of the main story of Atelier Ayesha: The Alchemist of Dusk, my Switch has been working overtime- even if it's just going back to games I've already beaten in some form.
On PC, I caught wind of a game called Song of Horror, an episodic horror game that I had barely heard of before I lunged into the trailers for it and bought the Season Pass so that I had all of the episodes once they released. At five episodes total (and the fifth coming out sometime in the next month), I've made my way through the first two and I"m still going pretty strong on the third. Between the quality of the game itself and the persistent nature of losing characters, I've got to say it's been a tense one and I'm really enjoying it.

So far as games I'm playing with other people, I've dipped my toe about knee-deep back into Dead by Daylight with some mixed results. They've added a few things since I had the chance to play it like challenges to unlock lore of the game and its world and some more playable survivors and killers, but I'm still pretty average at the game itself. It's a ton of fun at all times for me, though. I've also picked up The Division 2 on sale for three dollars to play with my buddy and some others. I was a big fan of the previous one and I'm enjoying the second one, but it's a bit too early to tell if it'll stick around in my usual cycle of persistent games.
Backlogs Don't Only Exist in Gaming, Y'know
So I'll admit- I'm behind on writing reviews of some of the games I finished off in 2019. Some of them might fall to the wayside or may end up with some lighter coverage in an effort to give some finality to them, though the two I've got in my crosshairs right now are on seemingly-James-Bond-action-RPG Alpha Protocol and the NES classic Crystalis. Having just finished up Tokyo Mirage Sessions Encore #FE, I'd love to jot something down about that, too (though, spoiler alert, I recommend it for any fans the Persona or Fire Emblem series).
As far as featured articles are concerned, I've got entries for both the Atelier Series Overview and the Fire Emblem Overview in the works to cover some of the spin-offs and newer games for Fire Emblem as well as the history of the Atelier titles. I've also been toying with a follow-up to the Where Did That Come From? series analyzing Zombies Ate My Neighbors and the immense amount of pop-culture references in it. There are a bunch of plates in the air, but I'm addressing them one at a time and they aren't crashing to the floor, at least!
So What Else is Going On?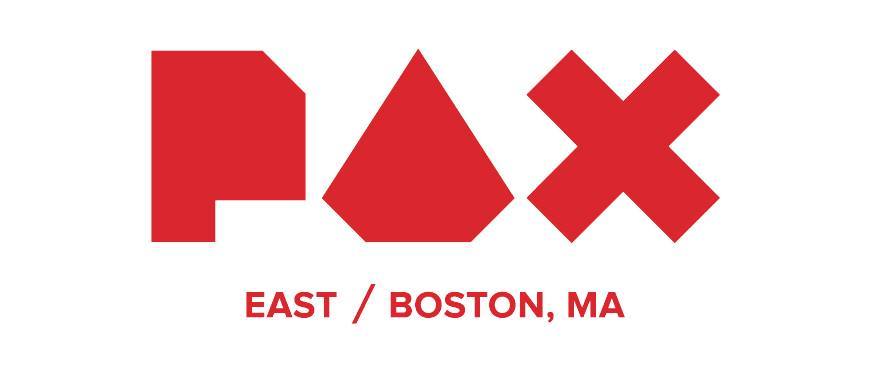 In a couple of weeks, I'll be attending PAX East with my good buddy, 76Trombones, and some of our other Twitter friends and I couldn't be more excited. I've been researching some of the games that'll be there, and I'm hoping to give more "up-to-the-minute" coverage compared to last year- though it will probably end up being some daily reviews and then one big overview at the end. I'll also be taking another trip into the cosplay part of the convention due to the amount of fun I had with it last year. I extend to my friends and readers here, though, if there are any games you're interested in hearing more about on display there, please feel free to let me know. Most likely, there will be a post in the next week or so about some of the games I'm looking forward to as well as larger titles of interest.
Over the past month or so, I've also been helping to contribute to a new feature over at The Well-Red Mage called Magipedia. By his own description, it's meant to "discover the etymological, cultural, and mythological backgrounds of video game characters, places, and monsters", and while there aren't a ton of entries yet, the material that's there is great and there are plenty more planned and coming out every week- including a couple from yours truly. If you dig analysis, game history, or general quick reads about the nouns of the video game universe, they're worth a look!
Last but not least, I've been working on putting together a set-up to start streaming. Maybe recording videos. Possibly podcasting. I'm not entirely sure yet, so it's going slowly while I feel out my computer equipment and software. I've had a few ideas about where to go with and how to go about it, but there will probably be more momentum there once PAX has come and gone.
So that's my week in review and what I'll be playing this weekend! What are you all up to? What are you looking forward to or working on that you'd like to share? Feel free to let me know in the comments (which have been dodgy as of late, so please forgive my slow replies there) or over on Twitter @The3rdPlayer.
Have a great week, folks!