Fire Emblem: Three Houses was one of my favorite games from last year, and the series has been noteworthy for me since I was introduced to it years ago. I logged a record number of hours into the game from the day it came out (only rivaled by Persona 5 and Final Fantasy XII, even at 85 or so hours on the first playthrough) and when Nintendo announced that there was going to be DLC content, I was a bit skeptical, to say the least.
The Fire Emblem games have generally had decent DLC. Awakening's DLC had throwbacks to just about every game in the series' prolific past, Echoes of Valentia had a couple of side quests and a few new characters- but Three Houses felt so complete with four different paths and a number of ways to tackle party building and class customization. Personally, I was a little worried that adding anything that could build on the plot of the game could convolute things, save for one or two very specific open threads left by the game's main plot.
(As a note, if you want to go into Cindered Shadows completely blind, here is your chance to bail before any spoilers!)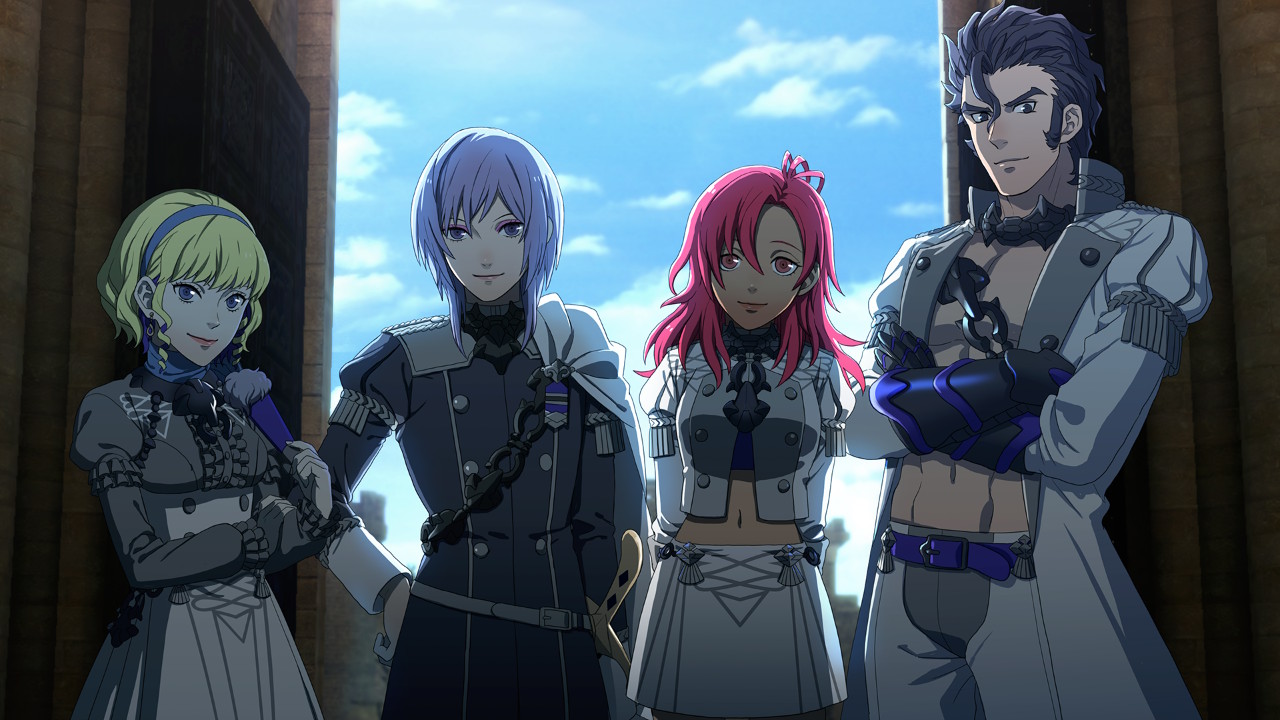 On February 13th, Cindered Shadows was released. Promising a story of a new house called the Ashen Wolves, trailers gave some details about a plot revolving around an area under Garreg Mach Monastery called "Abyss" where a number of students and other people lived for a number of reasons ranging from societal casting out to committing morally gray crimes and needing a place to hide. Four new characters- brash Balthus, the aristocratic Constance, straightforward-to-a-fault Hapi, and the mysterious Yuri- were to be added to the roster and given the spotlight in the tale involving the strange village beneath the monastery.
For the most part, the story of Cindered Shadows works. The details as to why the people of the Abyss are there, the connections that each of the characters has to the world of Fodlan and its mythos are strong enough, and there are only a couple of moments of "well, why didn't we hear about this before if it already existed". The characters are good additions, too, with the small cast from the original game making comments and connections for the audience to flesh out the newcomers. Some care was given to slide the plot of this DLC into the tales fans already knew about the game's world.
What does this add to the main content of the base game, then? Once the whole side story is finished- an easy task since it is only six chapters and about five hours or so total- all four characters become recruitable in the main game. They also bring four new classes with them, all of which have been displayed in past games: Trickster, War Monk, Valkyrie, and Dark Flier. When the characters join up with Byleth's ranks in the main story, they will bring a certification that will let any characters take on their class from Cindered Shadows. There are a few other benefits, as like a renown bonus, DLC items, and access to the Abyss with features that include the ability to trade items for renown or vice versa.
Cindered Shadows isn't going to blow your mind if you've played through Three Houses already but it does make for an interesting and engaging story. It is challenging and introduces a couple of new mechanics in some chapters, but with the time-turning Divine Pulse at play, it isn't hard to take a few steps back and approach your enemies and problems a different way. Is it worth the price tag of $30 for the Expansion Pass? Sure. The Pass gives you plenty of other extras that had already been offered before Cindered Shadows came out, and if you're a fan of Three Houses, Cindered Shadows is a worthwhile investment.